We create unique & versatile accessories with the Canadian weather in mind.
TUKUAN is the pareo of Canada. It wraps you in warmth and comfort with style and follows you on all your adventures. This versatile accessory can be worn as an overskirt or a shawl and can be adjusted to fit your needs.
It comes in two lengths: knee and mid-calf. As a skirt, it is a one size fits all thanks to a system of snaps carefully placed along the waist. This garment is perfect for spending every Canadien seasons in style, on a bike, on the way to the gym, for yoga or anywhere else, under your coat or worn with a jacket on a cold car seat! It will take the cold edge out of those brisk winter days and nights.
What does TUKUAN mean?
TUKUAN is an invented word in the spirit of celebrating the heritage of our Canadian land. This is the new word that represents the Canadian hygge.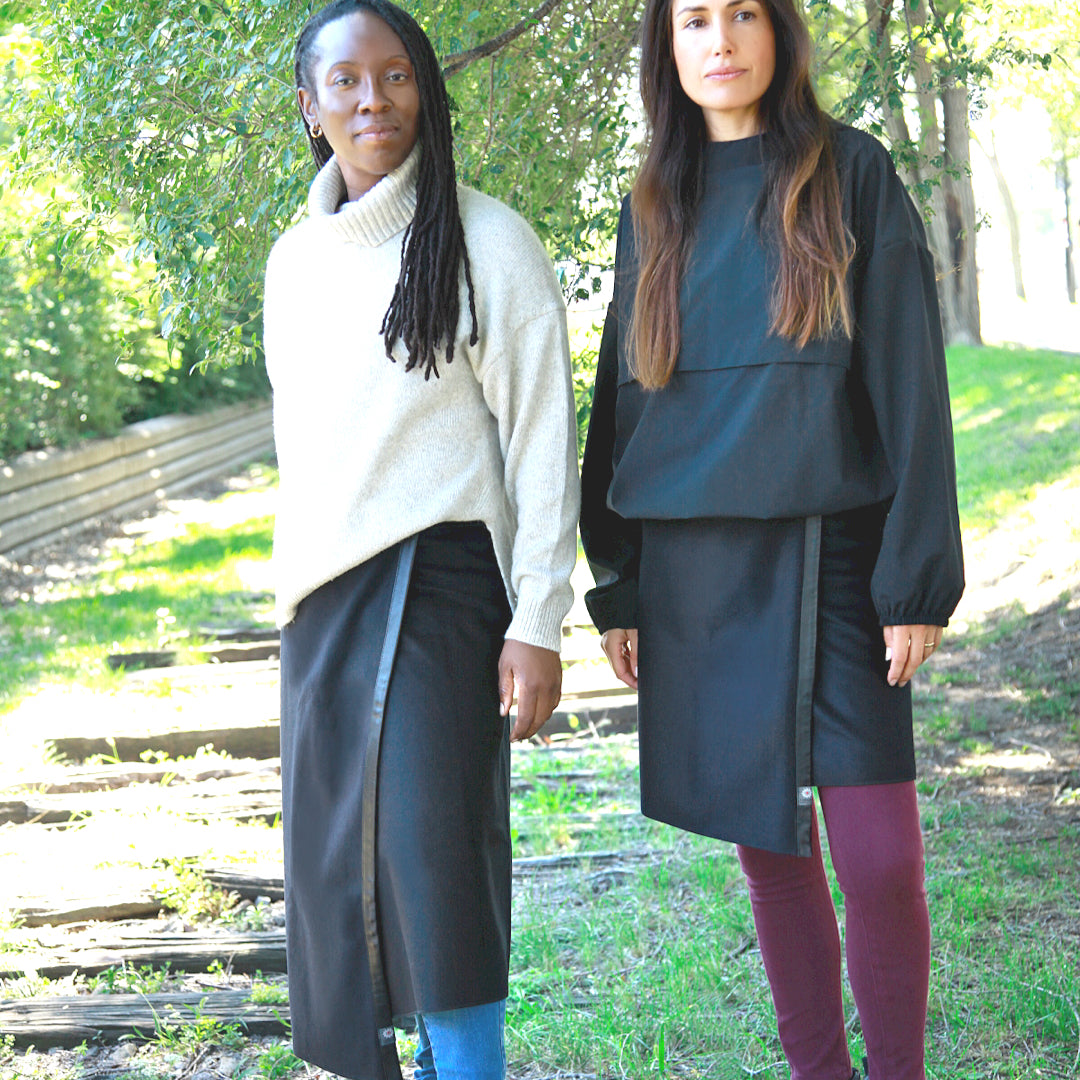 The origin: staying warm in a wintery country
The initial idea of the TUKUAN the versatile overskirt was conceived by a mother, Lisa, who lives in a wintry country.
Long hours of walking and playing outdoors with her children made her uncomfortable in the cold. Despite wearing long padded coats, her lower back and thighs always ended up frozen. To help relieve some of her discomfort, she would wrap a scarf around her waist.
In 2015, she decided to talk to her friend, who just happened to be a fashion designer, about the idea of a warm wrap-style garment. Her friend thought it was a great idea.
Félicité's inspiration and talent as a designer launched this unique and stylish garment, the TUKUAN overskirt.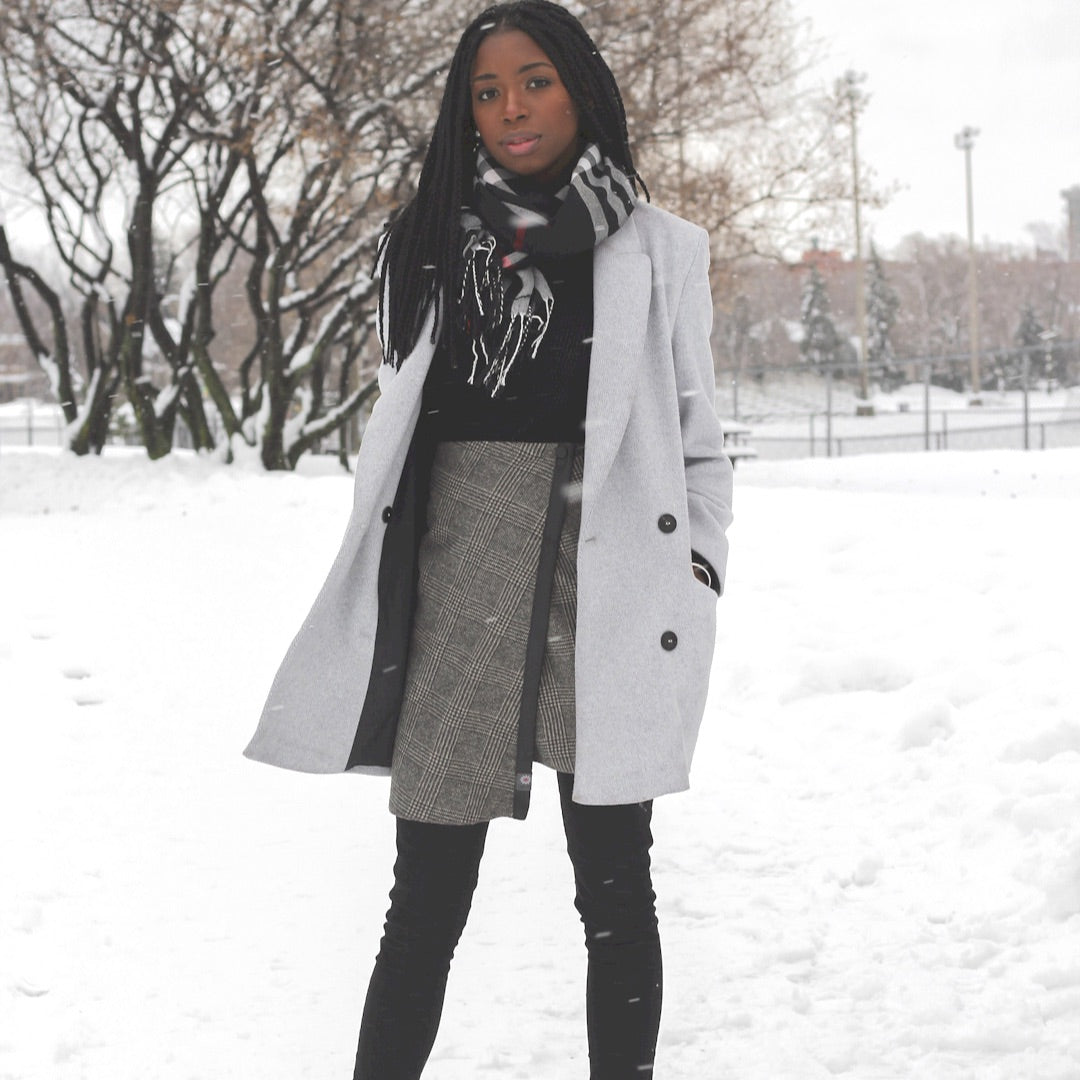 Our factory: a socially responsible attitude.
Our clothes are responsibly designed in the Chabanel district of Montreal and just a few steps away from our offices.
We have taken the time to develop a solid business relationship with the owner who does an excellent job with her team of qualified and fairly paid seamstresses in pleasant and stimulating conditions.
Find our more about our values: Our ethical process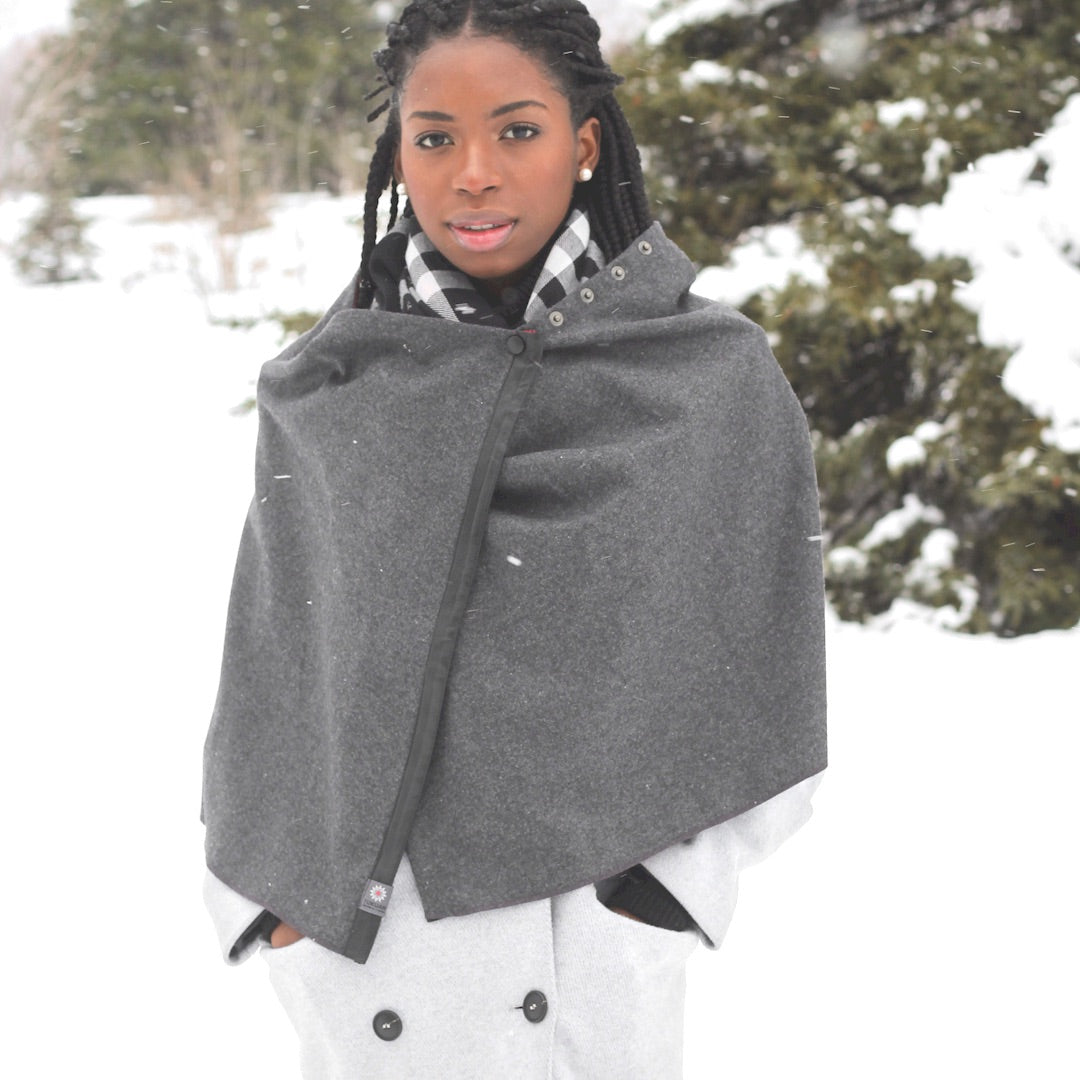 We're a Certified B-Corp
Certified B Corporations are companies that operate in ways that benefit people and the planet, and pass a rigorous assessment by the non-profit B Lab. By joining the B Corp community, we've become one of only 3500 companies worldwide that are leading the way in using business as a force for good. This certification shows that we're transparent in how we work and take responsibility for our social and environmental impact.
What it means for you is that you're supporting a business model designed to foster a more inclusive, fair, and sustainable economy.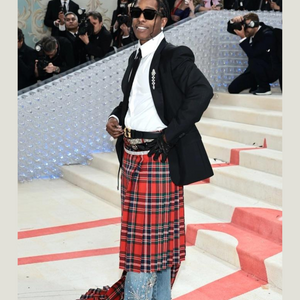 Freedom of movement and gender!
A little frivolity in fashion!! Have you noticed that men have been wearing skirts in several major designer shows lately!!! It's a trend that's be...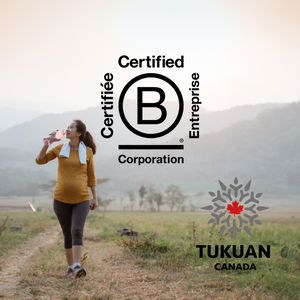 B Corp news
In our desire to have a positive impact on our stakeholders and the planet, we recently joined B Lab Québec as a volunteer member and board member....